Transport
We prioritise the safe transportation of each child to and from school. To ensure that students travel safely, the school has its own fleet of school buses that are designed as per standards and manned by trained drivers who are familiar with the needs of small children. There are 6 own school buses, 1 van and 1 car for Principal. There are 6 drivers.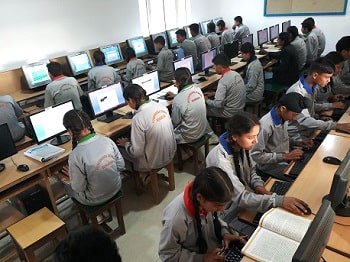 Computer Lab
In the computer lab of Vivekananda School, children are able to learn latest technologies, enhance the scientific and technological research and invention capacity, explore and solve problems.
We have a well organized computer lab equipped with sufficient number of computers with the ratio of 1:1.
Library
The school has a well stocked library, with an splendid index of titles, covering both fiction and nonfiction resources, newspapers, magazines, reference books.
A library is truly essential to the teaching and learning processes. It promotes curiosity, innovation, critical thinking, individual and group learning and helps in developing student's vocabulary.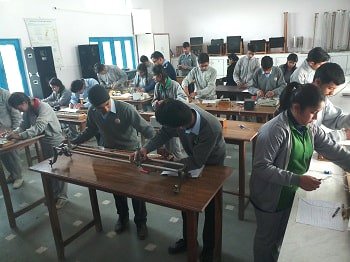 Physics Lab
Physics lab is equipped with modern equipments to help the students learn the concepts of physics with experiments.
It brings clarity in the mind of students regarding the basic concepts of the subjects.
Chemistry Lab
Well designed laboratories not only make science experiments fun but also help students in achieving excellent academics results. In the Chemistry Laboratory of Vivekananda School, students can enhance their learning by understanding the theoretical concepts of science.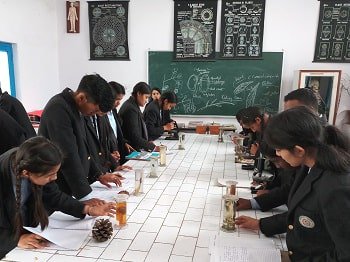 Biology Lab
Observations and experiments make learning more engaging and fun. The study of biology provides opportunities for students to develop an understanding of our living world. The school have well equipped biology lab with preserved specimens, slides, models and bio visual charts.
Music Classes
Musical training are highly beneficial to students because it impacts their working memory. It helps in developing language, reasoning, social skills and emotional skills in students.
Dance Classes
Integrating dance as part of school curriculum will help nurture a sense of appreciation and admiration for the arts. Dance increases memory, order, and sequencing skills. It helps improve overall fitness, balance, coordination and promote greater flexibility. The school has well trained dance teachers.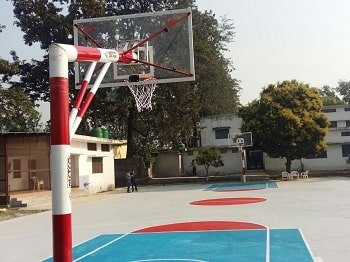 Sports
Along with academics, physical fitness is given importance. With an eye to groom students into physically strong and mentally active members, a range of sports facilities are made available. This include a basketball court, a football field, a cricket pitch, badminton and a playground.